The Dirty Ragtimers Orchestra
THE DIRTY RAGTIMERS
VIDEOS  see The Dirty Ragtimers
BANDCAMP  listen/buy new album
FACEBOOK  latest info/photos/tour dates
BIOGRAPHY
The Dirty Ragtimers Orchestra are a quartet of Paris-based acoustic jazz musicians. Featuring vocalist and violinist Heather Stewart, fingerpicking guitarist Lucas Montagnier, pianist Mathieu Meyer and bassist Leigh Barker. The group play classic American music from the early 20th Century with great vocal harmony, hot jazz and swing, finger-picking blues, ragtime, country and gospel. They bring the 1910s, 20s and 30s sizzling to the ears and soul of anyone seeking unique and high quality music. Everywhere they've performed, Paris, Chicago, New York, Birmingham, London and 'round Australia, they're building a growing loyal fan base.
In December 2018 Heather and Lucas recorded their album Fairytales of Montmartre at Hi-Hat Studios at the end of a two week Chicago tour. From the initial duo started in 2017, the creation of the 4-piece orchestra has allowed each musician to expand the repertoire and the roles they each play with the instruments and arrangements of each song.
In December 2019, Fairytales of Montmartre album was released giving the band a chance to also launch The Dirty Ragtimer Orchestra quartet. Scheduled amid major transport closures throughout Paris, Le Bal Blomet was nevertheless sold out to a capacity crowd. 250+ revellers called for encores and bought all remaining boxes of discs. For which we thank you most sincerely!
Following their first ever busking session, The Dirty Ragtimers were invited to perform every Sunday at Paris' cool Montmartre bar Chez Camille where they established a successful residency for three years. Since then The Dirty Ragtimers Orchestra have performed at festivals and gigs all over the place and are currently preparing a new quartet album in 2023.
Before la crise, they've performed at Paris' renowned Caveau de la Huchette (La La Land) and are building followings at festivals and venues around Europe.
For more information or bookings click CONTACT
0:00/4:22

0:00/3:01

0:00/2:10

0:00/3:28

0:00/3:42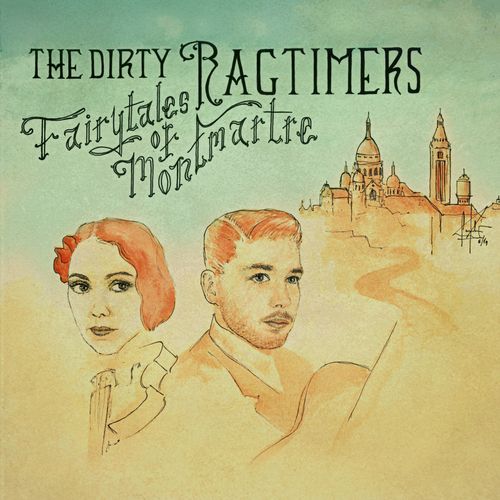 NEW ALBUM
Once upon a time in the streets of Montmartre the sun was shining and The Dirty Ragtimers were playing. From their violin and guitar an old melody rose into the air, heard by Alan the chevalier as he rode by in his great white truck. Suddenly transported to another era, he ferried the minstrels up the hill to his cosy Tavern Chez Camille. So began the Dirty Ragtimers' Sunday Montmartre fairytale…
Fairytales of Montmartre - The Dirty Ragtimers
Heather Stewart and Lucas Montagnier